Introduction
Between September 10th and 17th 2016 I had a chance partake in a sailing cruise on North Adriatic Sea, fulfilling the duty of a first officer on a boat with crew of 8. During said cruise we visited four ports and  two bays in three different countries. Using Google Maps I created this gif to approximate our route.
The route
Our port of origin was Izola, small city on Slovenian coast. From there, we crossed Adriatic to the west, reaching our main goal of Venice. After spending full day there, we crossed Adriatic back to the east, reaching Slovenian city of Piran, not far from Izola. From there, we decided to sail west, to visit two bays - Dalja and Lone, near the city of Rovinj – and a port town of Umag on Istria Peninsula in Croatia. Final leg of our journey took us from Umag back to Izola, homeport of our vessel.
The yacht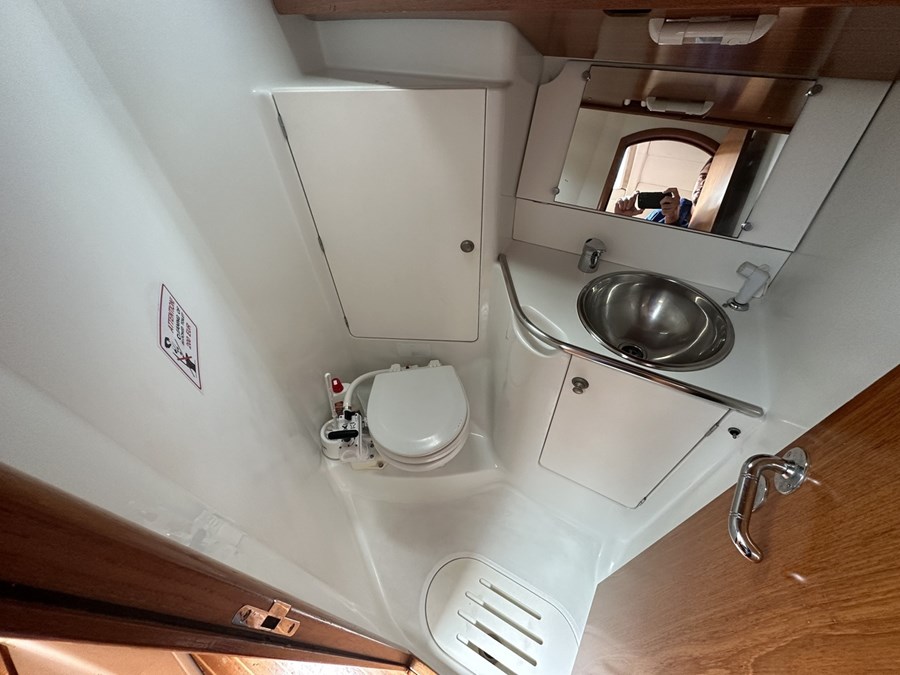 We used Jeanneau Sun Odyssey 37 type yacht for our cruise. A 37 foot (a little over 11m) long, hence the 37 in type name, sailboat, with about 60 square meters sail area, capable of housing crew of 8 comfortably in three double cabins plus two final bunks in mess area, doubling as sofas for day use, with fully equipped galley (stove, oven, sink, fridge), head and internal, as well as external showers. We even had TV on board but we never used it. The schematics above shows exact plan of our yacht.
I think this makes up for a short enough introduction. If your are interested in reading more about the trip, I'd like to hear your opinion on how to proceed now. I can either wrote a short summary of each day, adding pictures whenever applicable, but maybe you would be more interested in shorter version, say just selected few (dozen

) pictures with short descriptions?


Last edited by SzalonyChemik on Fri Oct 07, 2016 3:51 pm; edited 3 times in total