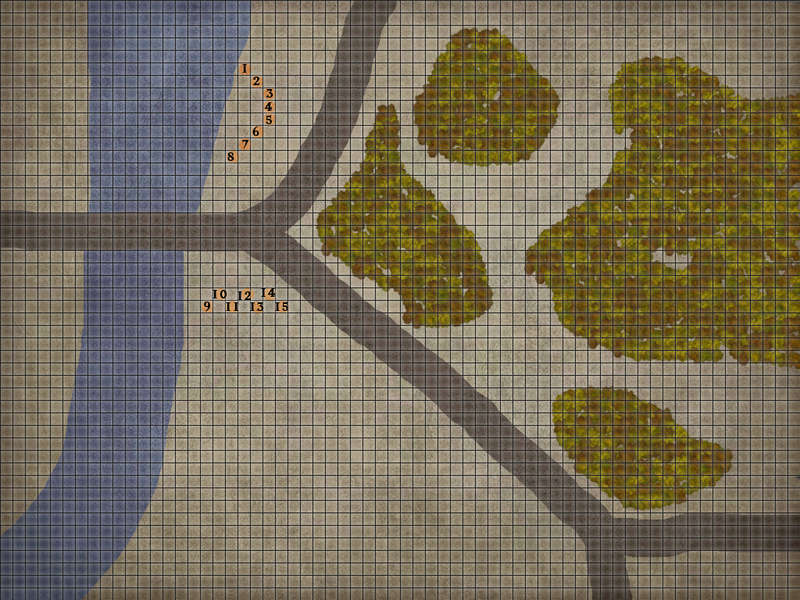 Enemy Composition:

[1-8]Cavalry, Green (DM+6) Defense=4, Morale, Fighting=3
[9-15]Cavalry, Trained (DM+3) Defense=5, Morale=6, Fighting=5
The sky is clear and bright and the ground is dry.  The relief force from Nestav comes upon a scene of carnage.  Enemy cavalry are driving commonfolk into the river to drown or outright butchering them.
How much of Nestav's military is being brought (minus Hidegard's Infantry under siege) and will they deploy (at the bottom of the map)?